Founded by educators, for educators.
Trajecsys Corporation was founded in 2005 by two educators. It features an online clinical management and tracking system for students of health-related programs. The application was developed with input from programs at the University of Arkansas for Medical Sciences College of Health Related Professions.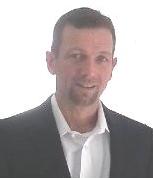 CEO Brian S. Bright, M.Ed.
, has stellar credentials in the Education Industry. He has held senior operational, business development, strategy, and board roles with innovative educational Software-as-a-Service (SaaS) firms focused on improving and supporting health care education programs. He has worked with leading education companies such as Eduventures, Inc, Liaison International, and IntraLearn Software and has also advised executives, investors, and education industry leaders in the areas of growth, strategy, and business development.

As VP of Eduventures, Inc, Brian led the leading education market research firm to double digit growth and helped launch the Learning Collaborative, a best practices research of collaborative of higher education schools and programs. More recently, Brian was VP of Business Development and Strategy for Liaison International, the leading centralized application service business for applying to health profession schools and programs. While at Liaison, he was instrumental in securing relationships with leading health profession associations including Nursing (AACN), Dietetics (ADA), and Occupational Therapy (AOTA) as well as over 30 additional associations. He also launched the first of its kind Accreditation Management Software for specialty accreditors including Commission on Accreditation for Health Informatics and Information Management Education (CAHIIM), Commission on Accreditation for Respiratory Care (CoARC), and Accreditation Commission for Audiology Education (ACAE).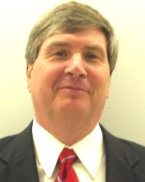 Founder/President Larry Pickett, M.A.
, began his career as a speech pathologist in the public schools and has been director of a residential facility for the developmentally disabled and also owner of a speech and language center which provided outpatient and in-home speech and language therapy services. He has written many software applications for speech pathologists and educators which have been sold to clinics and school districts nationally through arrangement with a major academic publishing company.

He has also written a practice examination application distributed nationally by the Nuclear Medicine Technology Certification Board, and other software for inclusion in nuclear medicine textbooks sold by the Society of Nuclear Medicine.

Pickett has also served as webmaster of a metropolitan school district, implementing a number of innovative services for its departments and schools. He also was Web Center Director for a major medical center. He now acts as Trajecsys systems analyst, supervises Trajecsys programmers and provides technical support to Trajecsys clients.