Announcements
Events
News
We're Growing
There are lots of reasons why hundreds of institutions use our system.
Learn more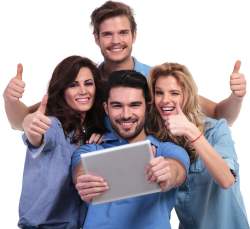 The Trajecsys Report System hosts hundreds of educational programs in dozens of modalities, including nursing, radiography, sonography, radiation therapy, information management, speech therapy, medical assisting, nuclear medicine technology, dosimetry, medical lab sciences, respiratory therapy, and many more.
Learn how your program can improve student outcomes with the Trajecsys Report System.
Welcome Aboard!
Welcome to the many programs who have joined our online community in the past year... including L.A. City College, Stony Brook University, University of Alaska, University of Colorado, University of Mississippi, Bellevue College and Hillsborough Community College...we're glad you're here!
Upcoming Events
Stop by our booth at nursing, radiography, surgical technology, radiation therapy, respiratory therapy and sonography conventions! Our event schedule is available on the News page.
More News