Announcements
Events
News
We're Hiring!
We're growing rapidly and need a technical support specialist to assist our clients.

Learn more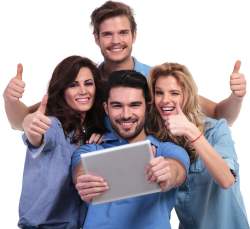 The Trajecsys Report System hosts hundreds of educational programs in dozens of modalities, including nursing, radiography, sonography, radiation therapy, information management, speech therapy, medical assisting, nuclear medicine technology, dosimetry, medical lab sciences, respiratory therapy, and many more.
Learn how your program can improve student outcomes with the Trajecsys Report System.
Welcome Aboard!
Welcome to the over 50 programs who joined our online community this summer alone... including L.A. City College, Stony Brook University, University of Alaska, University of Colorado, University of Mississippi, Bellevue College and Hillsborough Community College...we're glad you're here!
Upcoming Events
In February we'll be at ACERT in Las Vegas; ABHES in San Antonio; AST Instructor's Forum in Houston; and the Atlanta SRT Educator's Conference.
More News